Je ne vous cache pas mon enthousiasme pour le Volkshotel à Amsterdam. Reflet de le nouvelle génération des hôtels arty et décontractés, celui-ci raconte une multitude d'histoires et d'anecdotes qu'il est de bon ton de commenter et de transmettre.
Si vous êtes à la recherche de quelque chose d'exclusif, le Volkshotel dispose de 9 chambres inspirantes (en plus de la centaine de chambres « standard »), les special rooms, que l'on doit à de talentueux designers. Testez la Edmund (Jos Blom and Jasper Eustace), la White Bike Room (Thijs van Oostveen), hymne à l'amour des Hollandais pour les deux-roues, la Cinéma Boudoir, équipée de sa propre machine à pop corn, la Cabin in the Woods (Gabor Disberg) avec des filets-hamacs tirés entre les murs et cabane perchée, la japonisante Bathing Bikou (Hanna Maring), la futuriste Here You Are(Swaantje Nijkamp, Linde Ex and Ella Gil), la suggestive Soixante Neuf (Rosa Winkel), l'amusante Danny's Room (Eva van Halewijn) à partager avec Danny le Cerf ou la Johnny Jukebox (Remco Gonggrijp) pour les amoureux des vinyles, CD et cassettes…
1. You Are Here
By Swaantje Nijkamp, Linde Ex and Ella Gil and designed by Elwin van Heyningen.

Photography by Mark Groeneveld and Volkshotel
---
2. Cabin in the Woods

Photography by Mark Groeneveld and Volkshotel
---
3. Bathing Bikou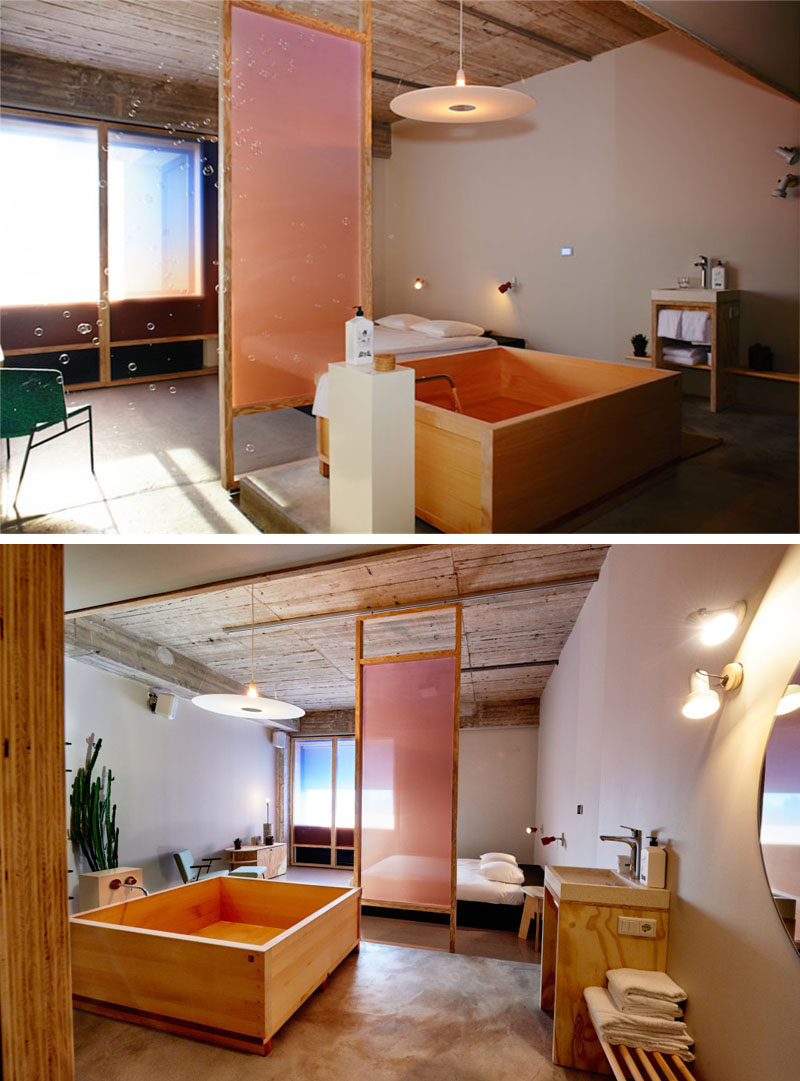 Photography by Mark Groeneveld and Volkshotel
---
4. Edmund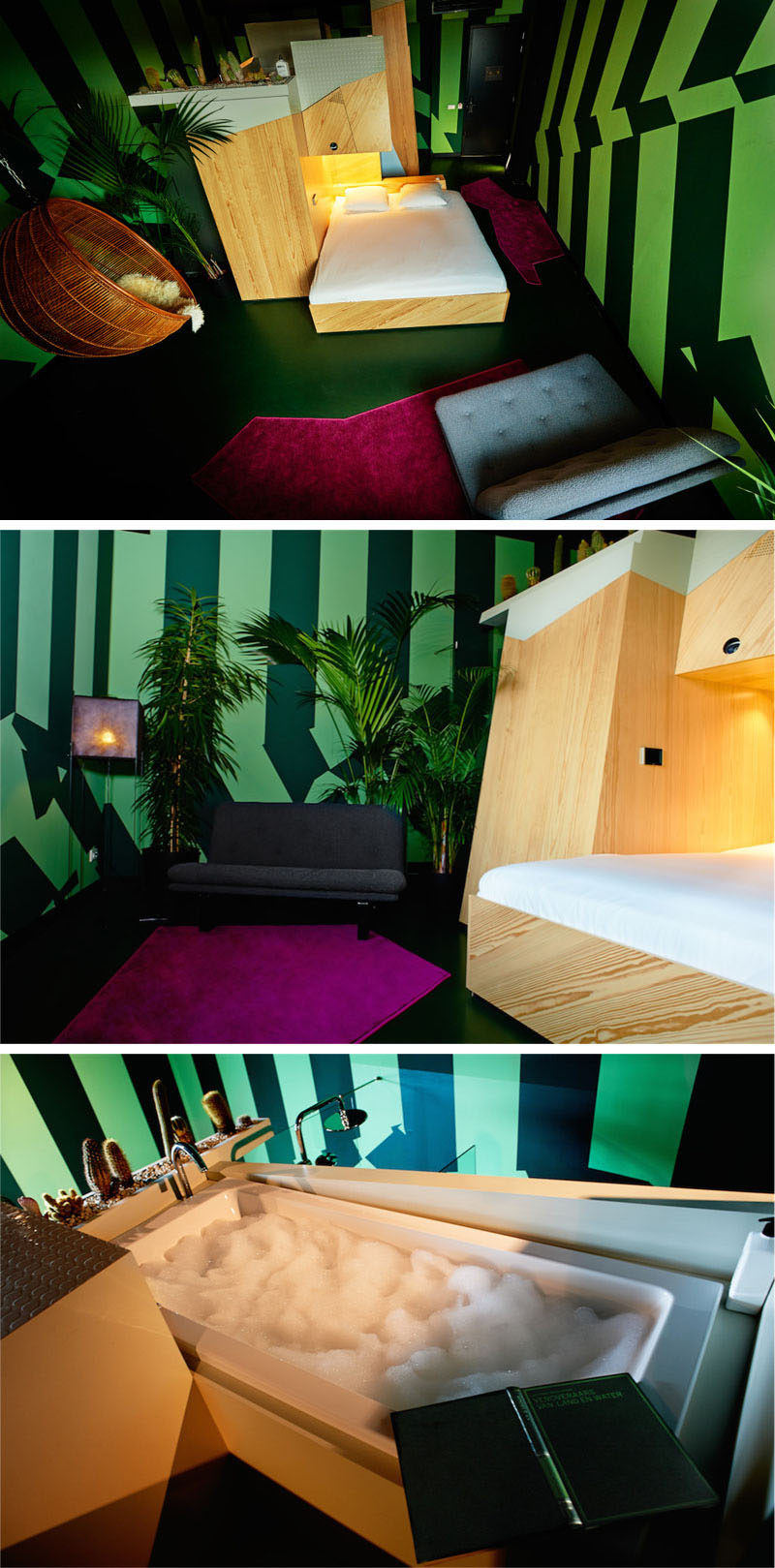 Photography by Mark Groeneveld and Volkshotel
---
5. Johnny Jukebox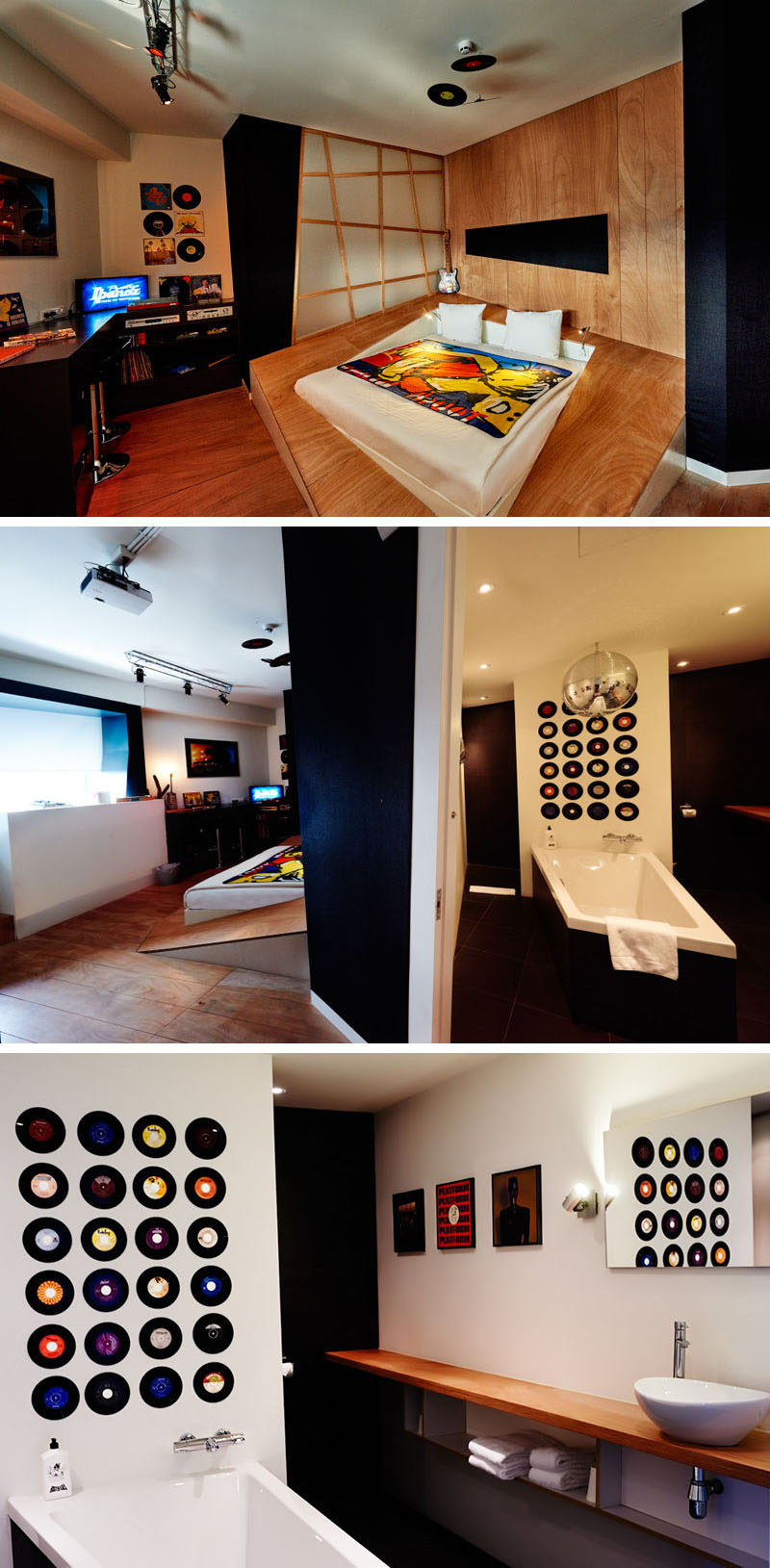 Photography by Mark Groeneveld and Volkshotel
---
6. White Bike Room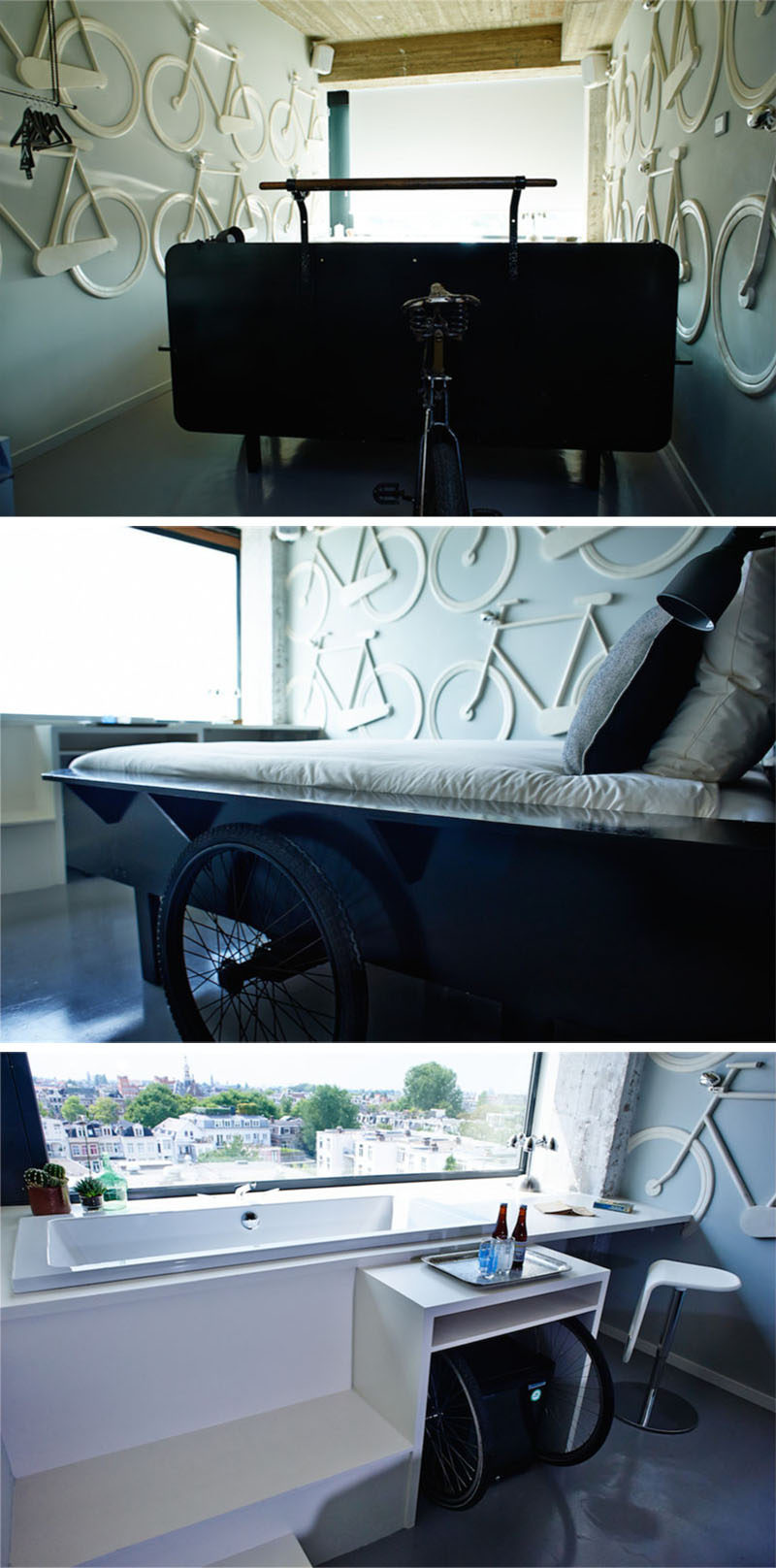 Photography by Mark Groeneveld and Volkshotel
---
7. Danny's Room
By Eva van Halewijn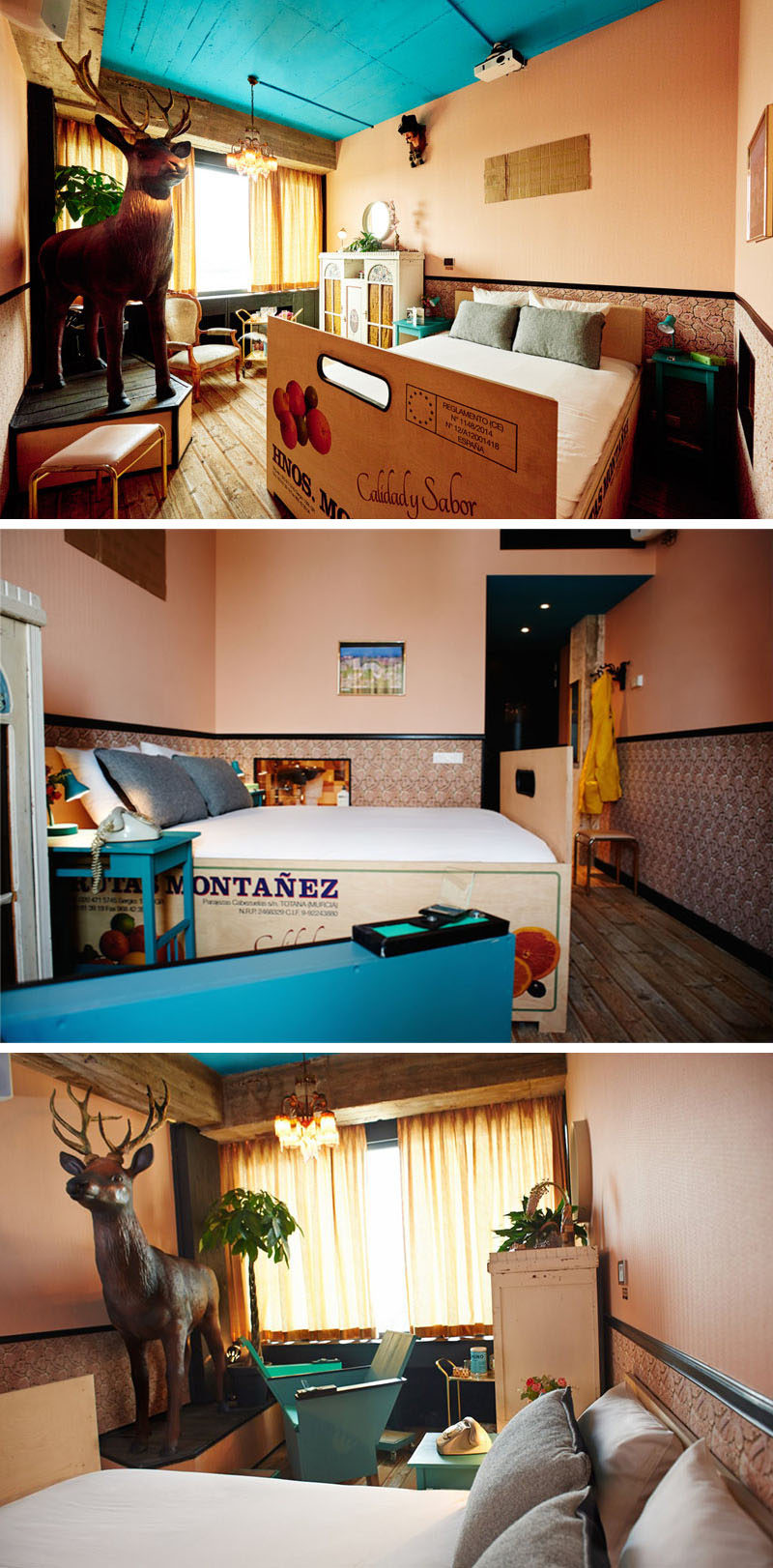 Photography by Mark Groeneveld and Volkshotel
---
8. Cinema Boudoir
By Maja Markovic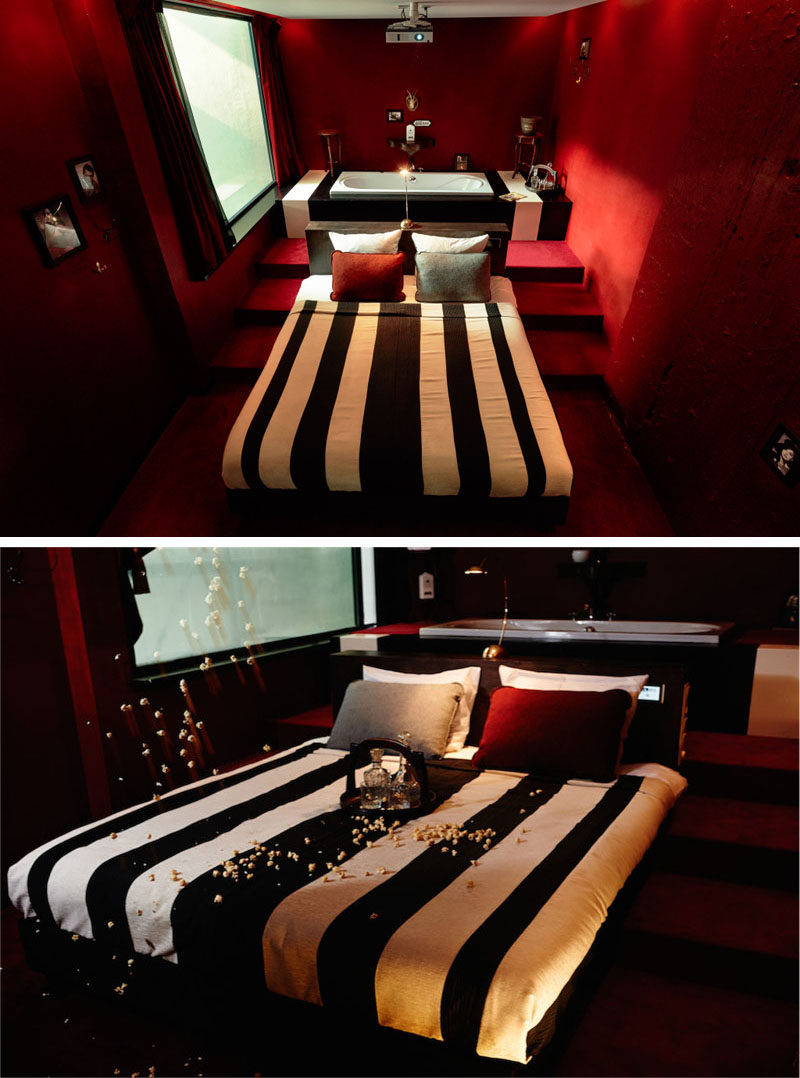 Photography by Mark Groeneveld and Volkshotel
---
9. Soixante Neuf
By Rosa Lisa Winkel

Photography by Mark Groeneveld and Volkshotel
---